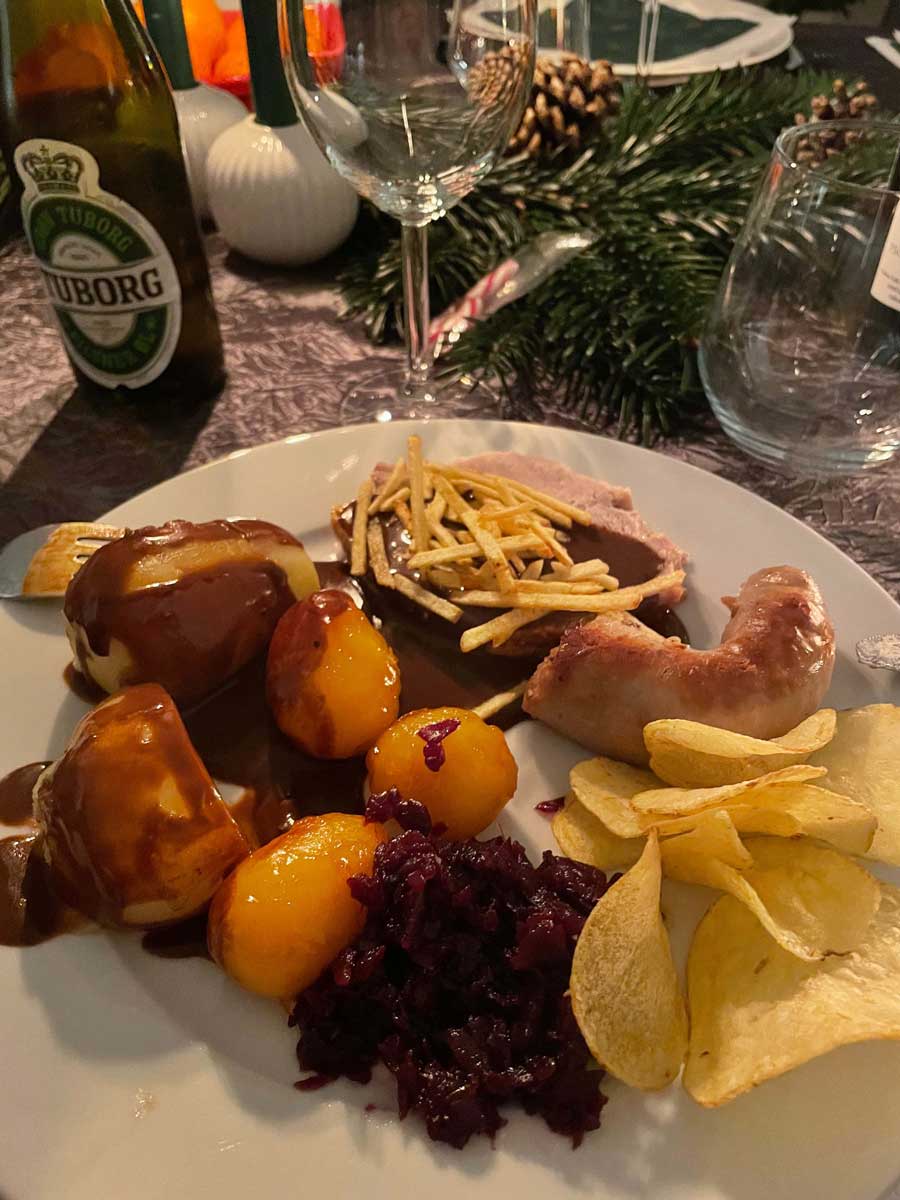 What is christmas in Denmark like?
Even though we are a small country with 5.8 mill people, we still have many traditions. And the traditions vary depending on what parts of the country you grew up in.
In my family, we have done the same Christmas traditions for as long as I can remember.
We eat pork (flæskesteg) and duck, with white and brown potatoes, and a kind of sausage called (medister), red cabbage and the famous danish sauce. (Brun SOVS)
When we are done eating Christmas dinner, we relax a bit and drink some beer or wine.
Before we do the walk around the Christmas tree we eat the same dessert every year – Ris a la mande – It is a form of big rice corns, cream, sugar, vanilla. I'll share a recipe with you when I make the Danish food section on my blog.
After dessert we walk around the Christmas tree, singing Christmas songs. And after that, we unpack the presents from under the Christmas tree.
Also, we celebrate Christmas on the 24th of December. We sleep on the 25th 😉
Below I have shared some pictures from my Christmas holidays including New Year's eve, which I celebrated with a good old friend.
Let's just agree that we also have bad bad bad singers in Denmark. My brother might be one of them …. ill let you be the judge 😉
Quick facts
Denmark is a Scandinavian country comprising the Jutland Peninsula and numerous islands. It's linked to nearby Sweden via the Öresund bridge. Copenhagen, its capital, is home to royal palaces and colorful Nyhavn harbor, plus the Tivoli amusement park and the iconic "Little Mermaid" statue. Odense is writer Hans Christian Andersen's hometown, with a medieval core of cobbled streets and half-timbered houses.
Denmark is also know for ....