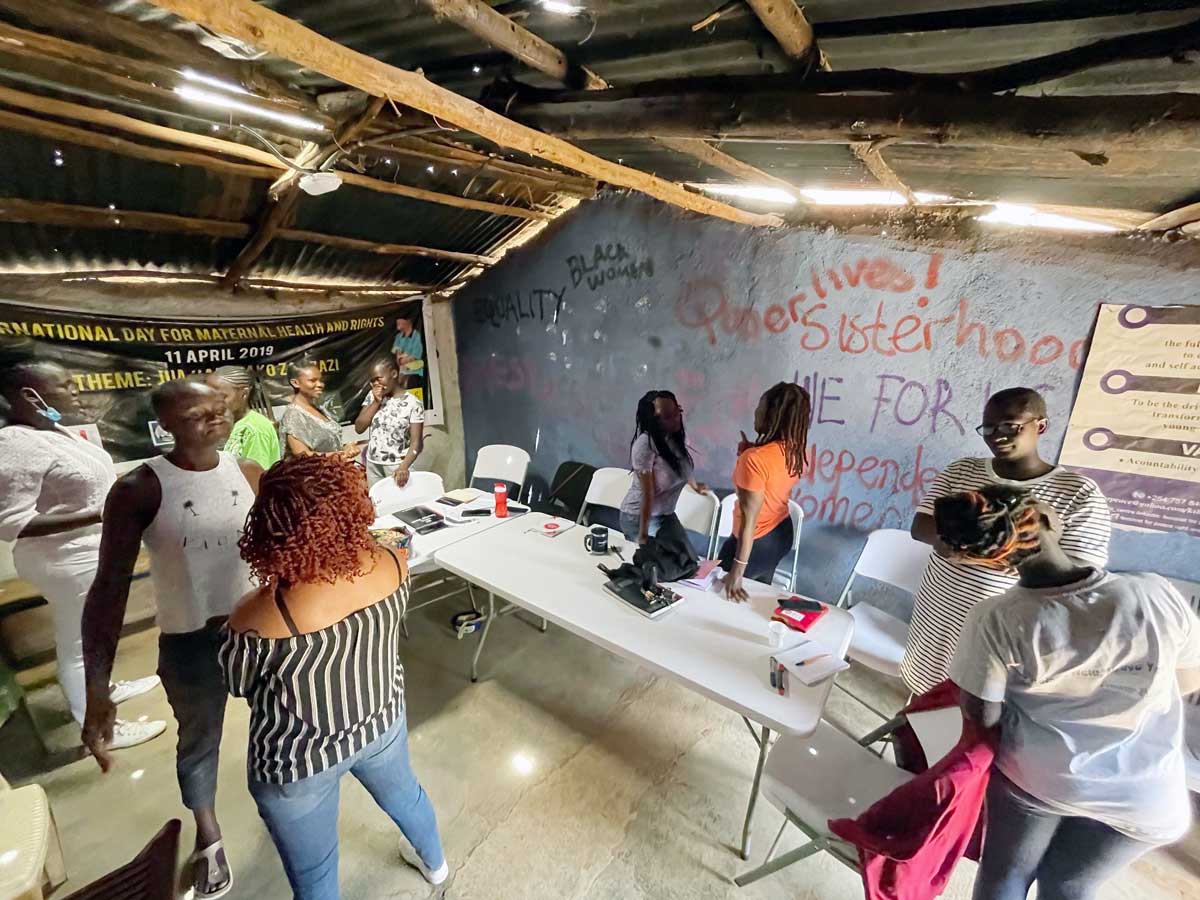 Coaching women from "The Feminist For Peace"
My first ever group coaching session in Kibera slums, Nairobi, Kenya. And let me just say it was so much fun! And I was lucky enough to get a very good feedback for those 3 ish hours we spend together. 
The session included compliment excises, public speaking, reflection and self development.
Watch the video from that day below!
A video from my first group coaching day in Kibera (feb 9. 2022)
A video from my second group coaching day in Kibera (feb 16. 2022)