Fred i min kunst – Peace is my piece
Der er gået mere end 10 år siden volden efter valget i 2007-2008 i Kenya. Det var en traumatiserende oplevelse. Hver anden person er berørt af valget eller kender en, der er berørt af valget. Der kom umenneskelige prøvelser på skærmene. Haag blev inddraget.
Det er en af grundene til, at Art360Kibera, Foundation of Hope og Kibera Art Institute var værter for et fredsarrangement lige før parlamentsvalget. Den anden grund til at afholde dette arrangement er, at valgresultaterne altid vil påvirke de fattige først og værst. Virkningerne af valget i et land, der er gennemsyret af korruption inden for kapitalismen, rammer de fattige hårdest. De fattige er derfor de mest årvågne, bange og bekymrede. De lever fra hånden til munden. Udførelse af tilfældige uformelle job. Leve om dagen. Tjener en dollar eller mindre. Det skal ikke kun give dem mad, men også tøj, uddannelse og lægehjælp.
Middelklassen ville være bekymret for de job eller virksomheder, som de driver for de rige. De rige ville have sikkerhed, da de politiske kandidater ofte selv består af de rige. De har grund til at være bekymrede, men de fattige har mere på spil.
Arrangementet Peace is My Piece omfattede en galleriudstilling af deres storslåede fine og abstrakte kunst, vægmalerier med fredsbudskaber, en fotografering af beboerne i deres traditionelle klædedragter, traditionelle danse og sange og andre optrædener, som børnene og beboerne havde. Den traditionelle påklædning repræsenterede de fleste af stammerne for at symbolisere sammenhold. Senere fik de følgeskab af andre fredsaktivister.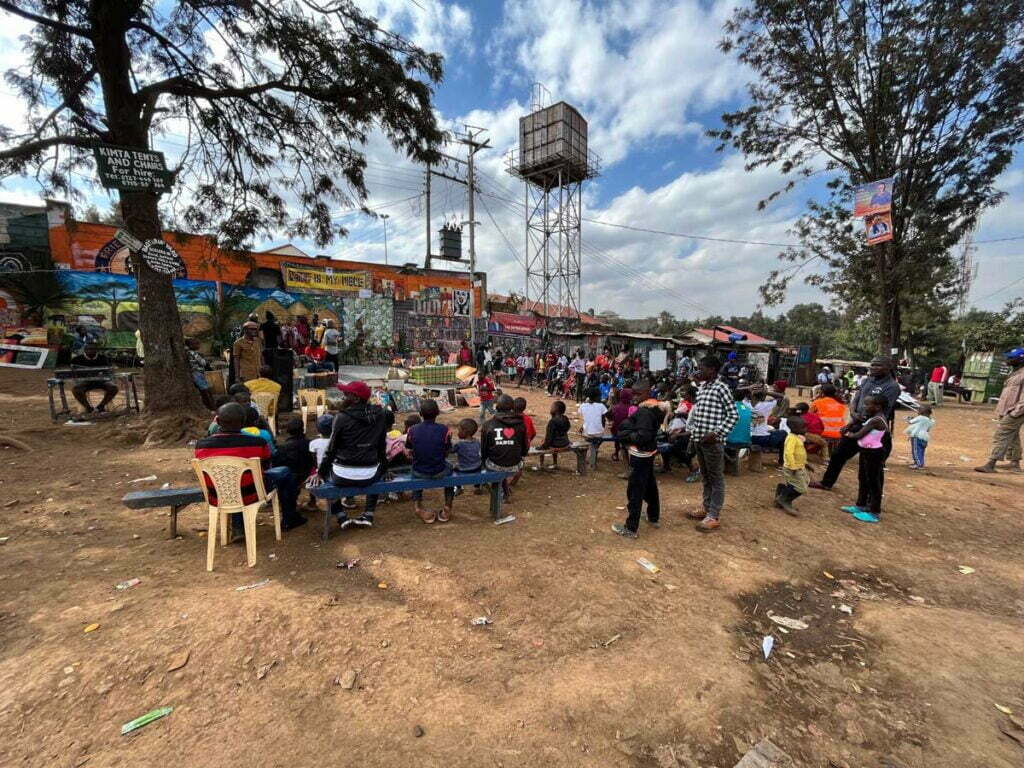 Vi lykønsker kenyanerne med at have opretholdt freden, ikke kun under valget, men også efter offentliggørelsen af resultatet, selv om det senere blev anfægtet. Kenya kan være stolt af at være et af de få lande i Afrika, der er i deres tredje demokratiske overgang.