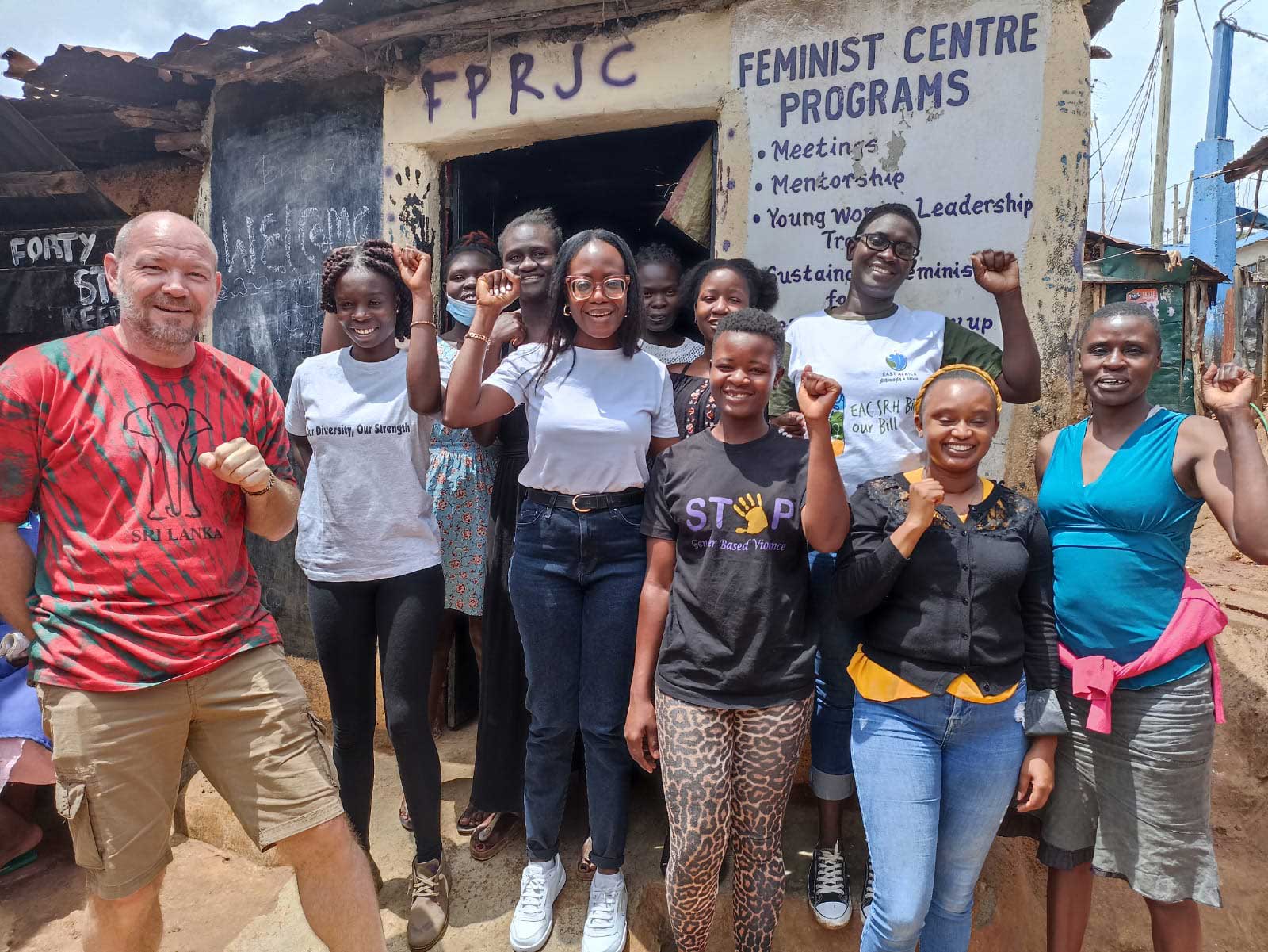 The Feminist For Peace, Rights and Justice Centre inside Kibera slums
These are the words you find on some walls in Kibera, a slum in Nairobi, Kenya. I went there with 2 friends to find out more about what is behind the words?
Sharon, a coach "colleague", and a friend, Jedidah, and I meet at a mall just outside Kibera. We got into an Uber and drove for 10 min. We got to the destination given by our hosts and waited for them to come to pick us up. Sharon actually knew the way there, but honestly, it's not safe, even though Sharon is a Kenyan, she stands out from the rest of the people living in Kibera. So we waited for not more than 5 min. Then I noticed 2 women coming towards us. Adita was one of them. She's the Leader of the activists. She welcomed us with a big smile and started walking into Kibera while telling us about the work she and her fellow activists are doing in Kibera.
The reason for me even being there, is because I wanted to find out if I could help in any way with my time, skills, and effort. Because these women are struggling, not only with means in terms of funding and shelter but also with old traditions, closed minds, poverty, rape, sexual violence, etc.
We arrive at the small house after a 10 min walk. The last part of the walking was done in small narrow streets, with bent metal plates sticking out from the houses, mud holes, bad smells, playing children, laundry, dogs, and some curious faces looking at that white dude with the hat.
After a short presentation of everybody there, it was time for questions. Just to get a better idea of how we could help in the best possible way.
If you are like me, used to live in a house with heated floors, a fridge full of food, enough clothes so you actually can pick a different outfit every day – I believe you know what I'm talking about, then you will get the feeling of Gratitude. Because it takes something else to have a life in Kibera, than where I come from.
We had a lot of questions, and we got a lot of answers. We got closer to what we are able to do for a start. And I can't wait to show and tell you more about it in the next coming weeks.